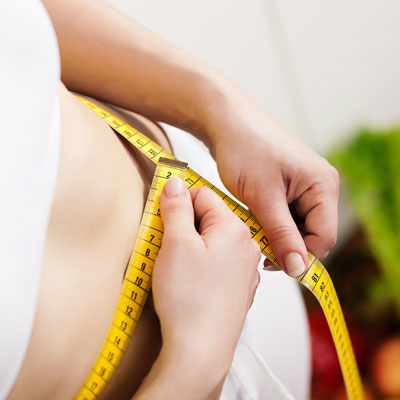 If you thought running those extra miles was the only way to lose weight then you were mistaken. There are many affordable supplements that can help you lose those extra kilos. There is always a reason for the growing belly; it may be your body's slow metabolism, excessive stress or accumulation of fat. The secret of losing those extra kilos with supplements is to identify the cause and then to act accordingly.
Metabolism boosting supplements
Slow metabolism can be one reason for you putting on excess weight. 7-Keto has been found to be helpful in such cases. 7-Keto is a by-product of DHEA hormone produced in our own body. The hormone is responsible for keeping use young. As you age, the levels of DHEA in the body drop and so do the levels of 7-keto, this slows down the metabolism of your body and brings about aging. 7-keto stimulates the pituitary gland to raise the resting metabolic rate. Once 7-keto starts doing its job in the body, it will result in shedding of those extra inches. 7-Keto works better when it is combined with a proper diet and exercise.
If you are thinking about taking 7-keto, take 100mg in the morning and a similar amount at night. This will keep your metabolism steady.
Supplements for fat break down
Forskolin has been found to be helpful in breakdown of fat. Forskolin has been found in the roots from a plant belonging to the mint family. Forskolin can result in breakdown of fat accumulated in the human and animal fat cells. It also simulates the adipose tissue to release higher amounts of fatty acids resulting in increased thermogenesis.
Consume 125mg of 20% Forskolin every morning. Anything less than 20% will not have the same effect.
Supplements to beat blotting
Caraway seeds have been mentioned in many ancient medicinal practices for treatment of gastrointestinal disorders. Caraway seeds are rich in minerals and vitamins and are a powerful aid for eliminating gas from the digestive tract. Bloating occurs when bad bacteria grow in the tract and eliminate gas. Caraway seeds act by inhibiting the growth of these bacteria and promoting the growth of good bacteria which helps in digestion.
A handful of seeds after meal would be sufficient. These seeds when consumed after the meal would stop gas from causing bloating. You would notice that you start feeling more comfortable after your meal.
Supplements for reducing stress
Another supplement that can help reduce extra inches is Relora. Relora acts by reducing stress. When you are under stress, the body starts releasing a hormone called cortisol which makes the body store more fat. If you are gaining weight because of excessive stress, this supplement can improve your health. Relora is an extract produced from two herbal plants being used in Chinese medicine for over a thousand years.
Consume 250mg of Relora supplement after every meal or three times a day whichever suits you better.